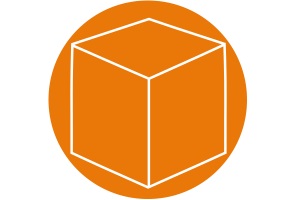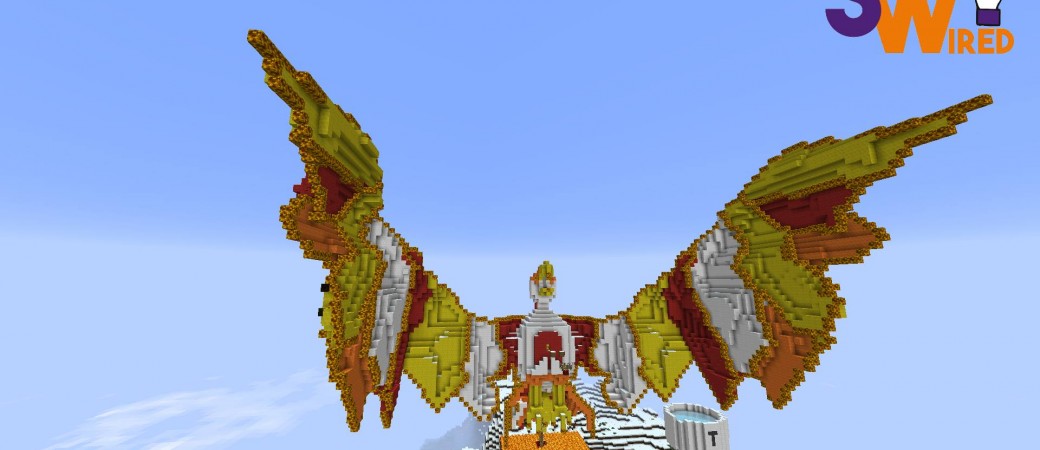 Welcome to scoutwired.org, we are a fun Minecraft server network specifically for Scouts all over the world! We have custom plugins, a great community and exciting new game modes that are unique to us. We have a strong, dedicated, trained staff team who all Scout too! We are always looking to improve our server and welcome feedback from the people who matter, our players.  So what are you waiting for? Jump on the server right now!! The Server address is : minecraft.scoutwired.org
For more information on player commands click here
System Information:
We are currently using: PC edition- version 1.14.4
We are working on updating to the current edition however it takes time and lots of work to make sure all of our security modules are loading correctly and operating as they are designed to maximise safety.
To login using the previous build:
1. Open the launcher and click the arrow next to PLAY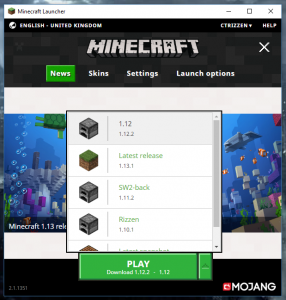 2. Select 1.12.2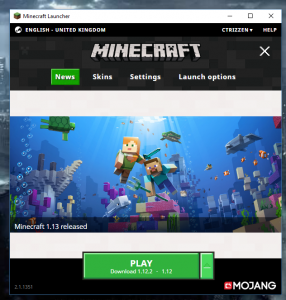 3. Hit PLAY to launch Minecraft
To connect to SW Minecraft follow these instructions:
Load Minecraft from the launcher and click on MULTIPLAYER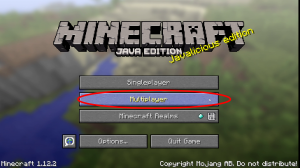 2. Click ADD SERVER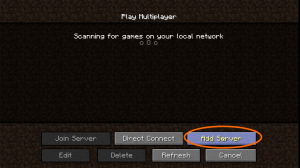 3. Enter our connection details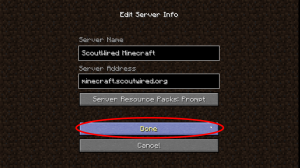 4. Click DONE.
5. Click the PLAY button on the SW Icon in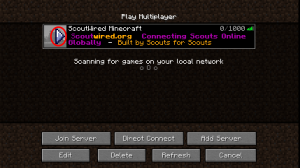 6. Welcome to ScoutWired Minecraft!