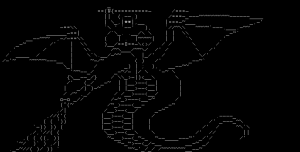 Shattered Exile is a fully online text based MMORPG (like Dungeons and Dragons)
While this game is under development, it has some legacy. It contains parts of a number of old MUDs (multi-user-dungeons), Tides of Darkness, Ritual Sacrifice, and our own Shattered Exile.
The game is broken in some places, this was a backup from a 2004 copy we still had in archive. This gives us a few opportunities.
new game for players that is simple and easy to access that is free to play
an opportunity for people to become game coders and learn the LPC language which was the precursor to java
Ideally we'd like to see more players than coders to begin with, as we would like people to get used to the world and interactions before trying to become coders. So we'd like to see regular participation for at least 6 months before accepting new coders.
Connecting requires a program: Mudlet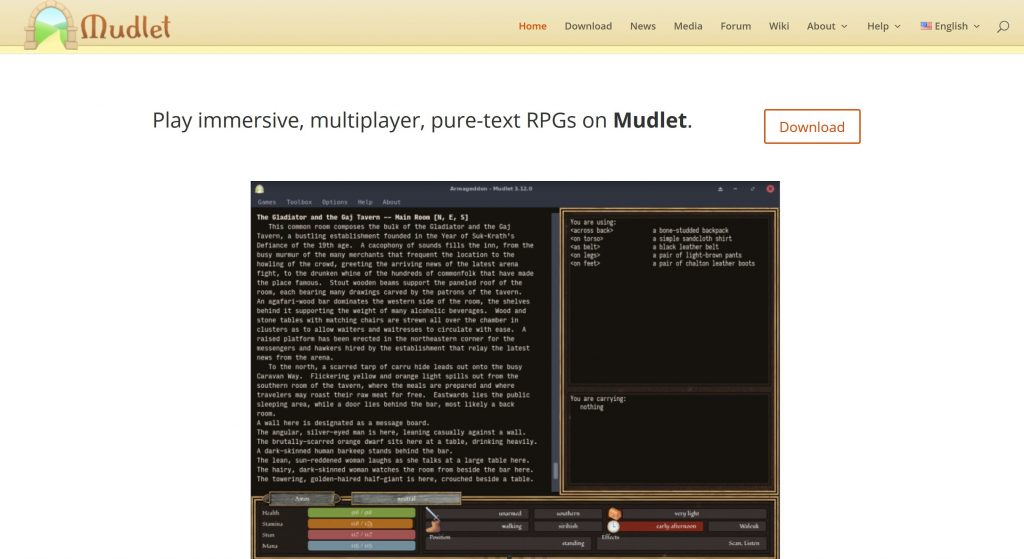 Download the program
Install it on your device/computer
When you run it the first time you will get a connect screen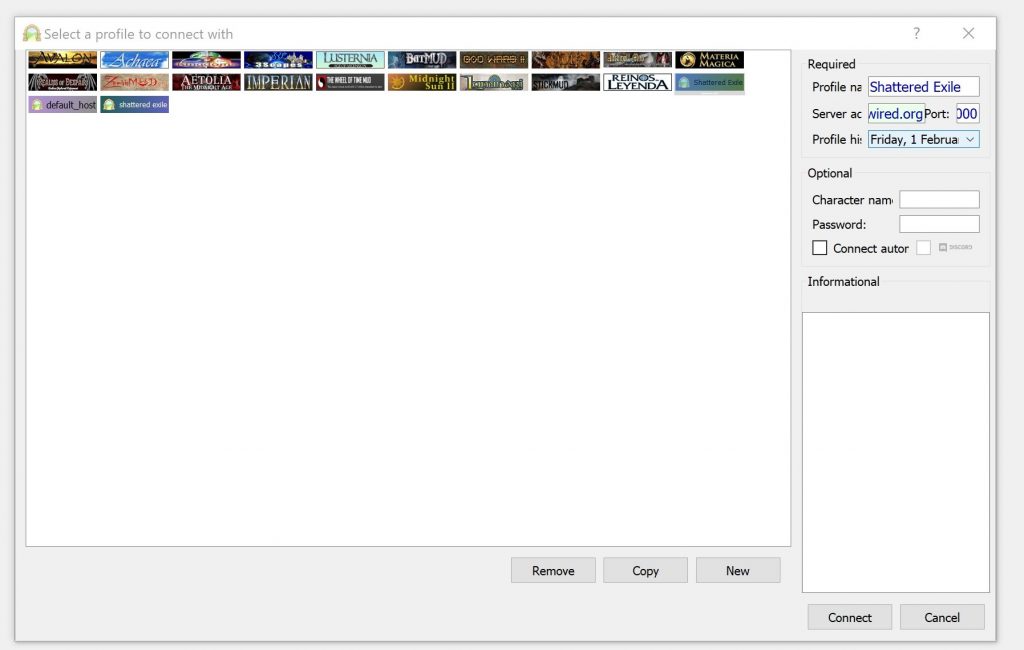 Create a new profile: Shattered Exile
Server address: se.scoutwired.org
Port: 4000
Click the connect button
Once you have done this once, you will get a button for it in the main list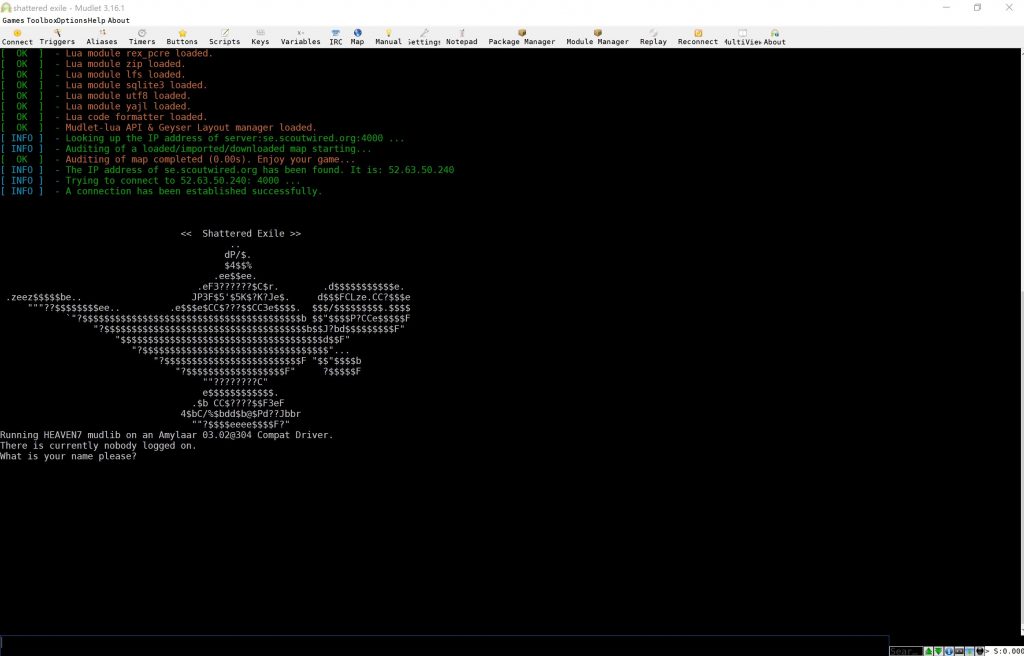 Once you have connected you will the get login screen
First time users will need to create a new Character
Accounts are password protected
Once you have completed your character creation you will enter the game
The game has no graphics, so it is important to read everything that is on your screen
Good Luck, Have Fun, Adventure awaits